Disposable Kraft Paper lunch box with transparent lid Sushi Salad Cake container Suitable for Take-out Food packing.
Color: As shown.
Material: kraft paper
Health:Our meal containers are made of kraft paperl, which is healthy and can be used by both adults and children.
Water and oil proof:Inside the box is a layer of film paper, which can effectively prevent oil, water and adhesion. Leakproof: the lid and the box are designed with a clasp that allows the box and the lid to fit together tightly.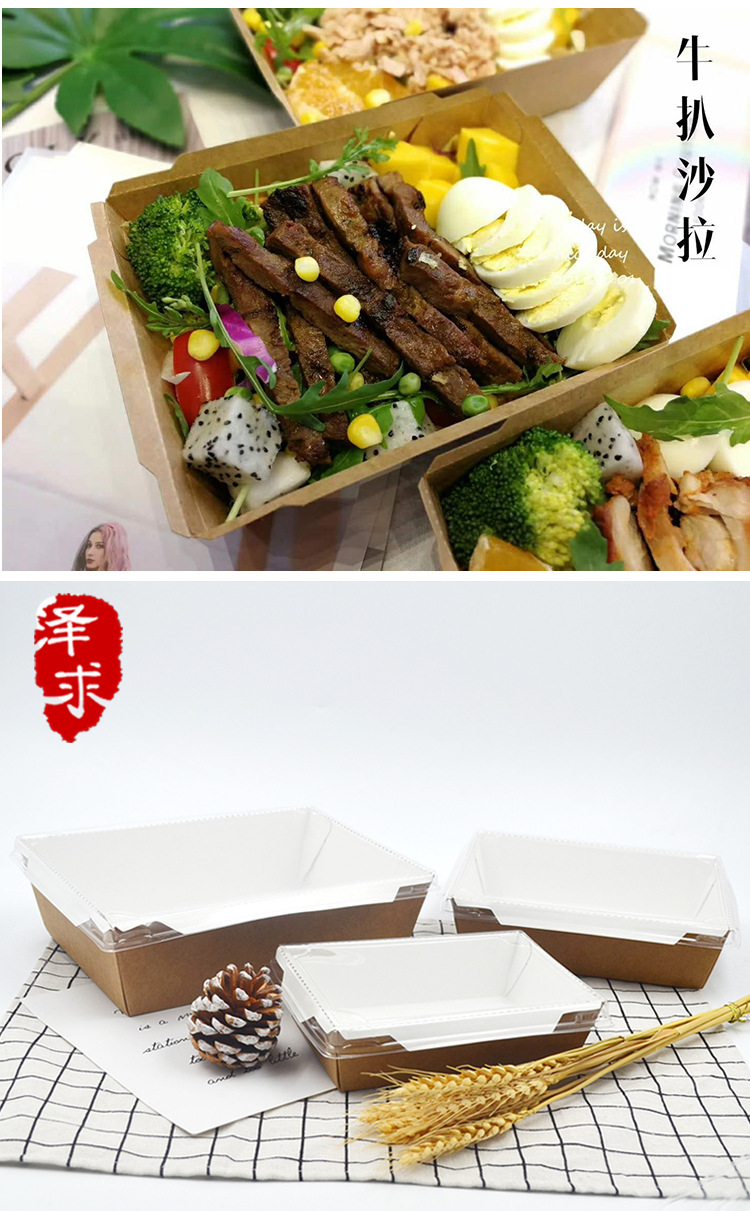 You can put food in a box and heat it in the microwave,but don't put the lid in while the microwave is heating!