Easily knock out unwanted coffee grind using this handy coffee knock box!
Features:
1.Convenient oblique mouth and deep bent design, the coffee slag won't easily splash out. Wider top diameter verses the bottom. Taller in the back verses the front.
Convenient oblique mouth design
2.Hard durable plastic box and Rubber bar, sturdy and easy to clean up. Silicone ring on bottom makes it stay in place – won't easily tip over
3.Rubber Knock-Bar has good cushioning properties, protecting your coffee machine handle.
Model B has a detachable rubber bar which is easy to be removed and cleaned. Rubber bar and plastic body reduce the noise possible when in use.
4.Suitable for home, cafe, restaurants, bars and other places
Specification:
Color: All Black/Orange;
Box Material: ABS (hard plastic), durable and sturdy
Bar Material: Rubber, absorb most of the shock
Non-slip rubber bottom to keep it in place.
Model A Size:
Top diameter – 4.5 inches
Bottom diameter – 3.9 inches.
Back height – 4.2 inches
Front height – 2.4 inches
Model B Size:
Top diameter – 4.8 inches
Bottom diameter – 3.9 inches.
Back height – 5 inches
Front height – 3.7 inches
Model C Size:
Top diameter – 4.8 inches
Bottom diameter – 3.9 inches
Back height – 5 inches
Front height – 3.7 inches
Model D size:
Top diameter – 5.2 inches
Bottom diameter – 5.8 inches
Back height – 5.9 inches
Front height – 4.3 inches
Model E size:
Top diameter – 5.2 inches
Bottom diameter – 5.8 inches
Back height – 5.9 inches
Front height – 4.3 inches
Package Content:
1 x Coffee Knock Box
Model A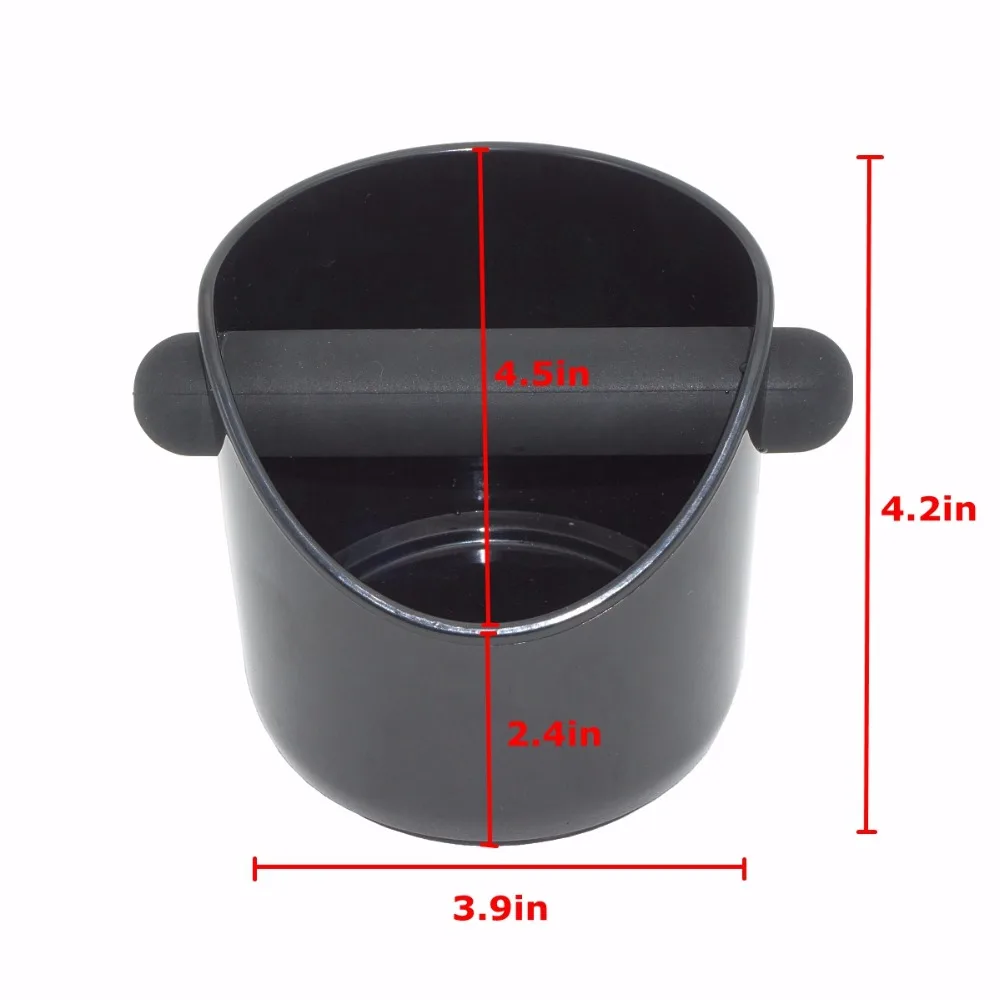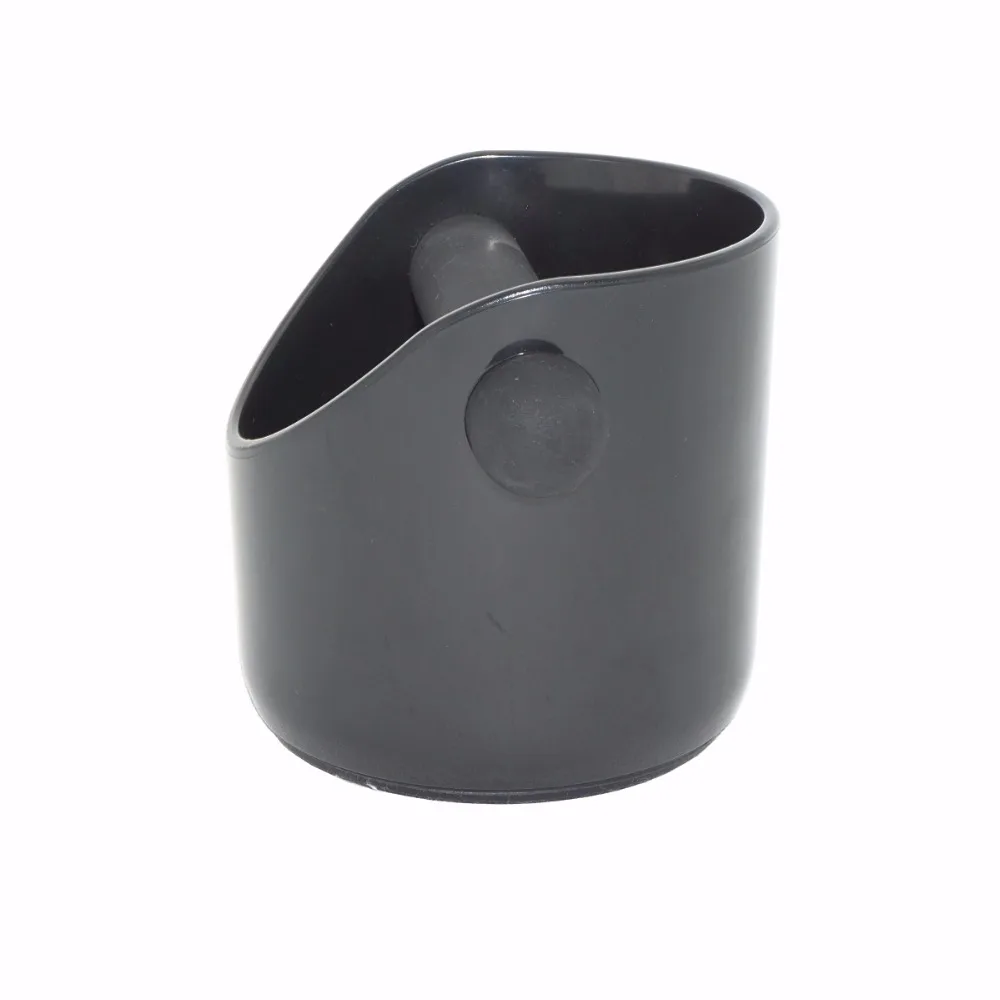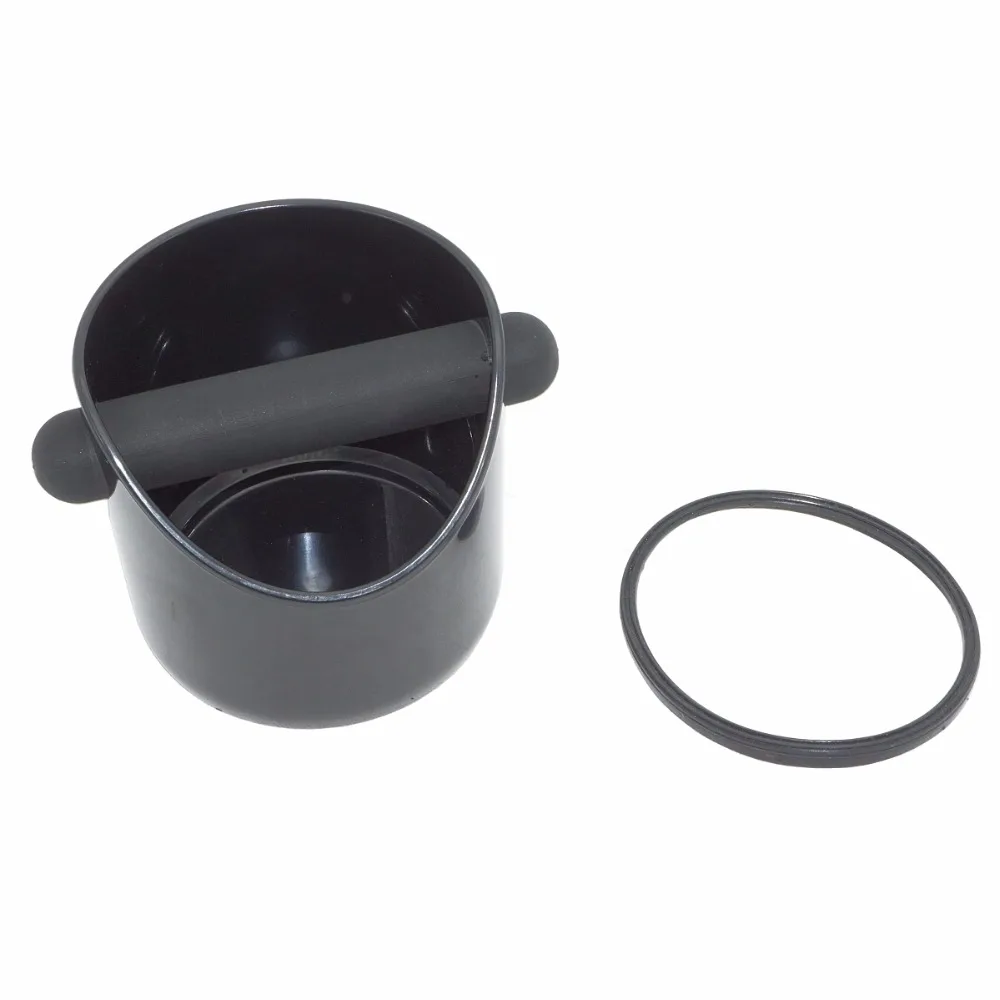 Model B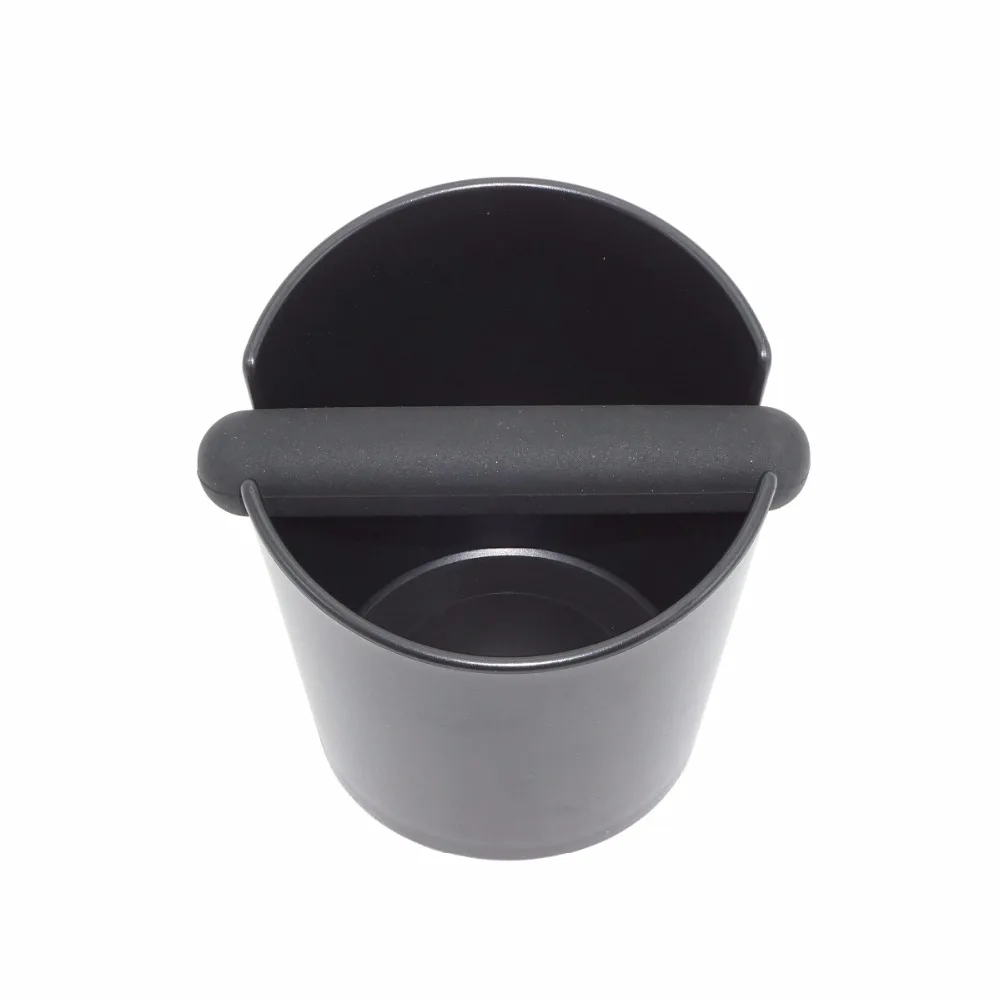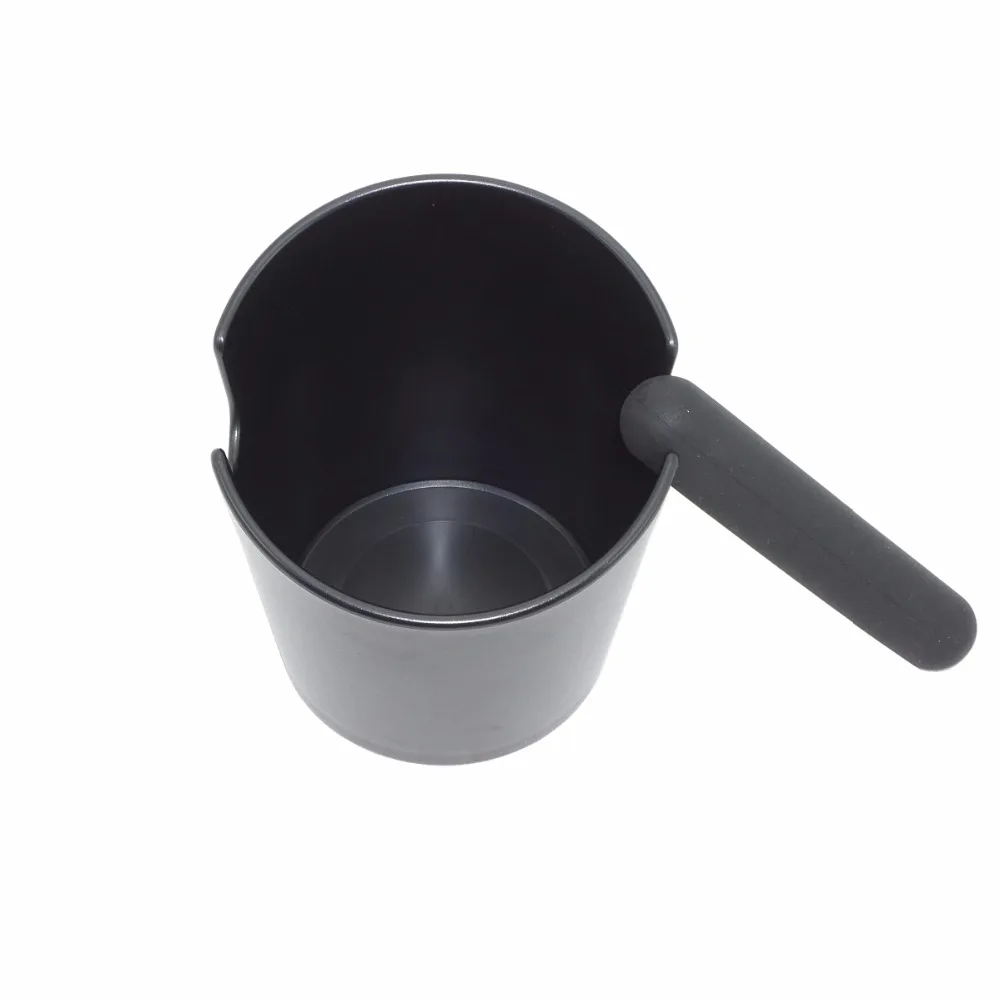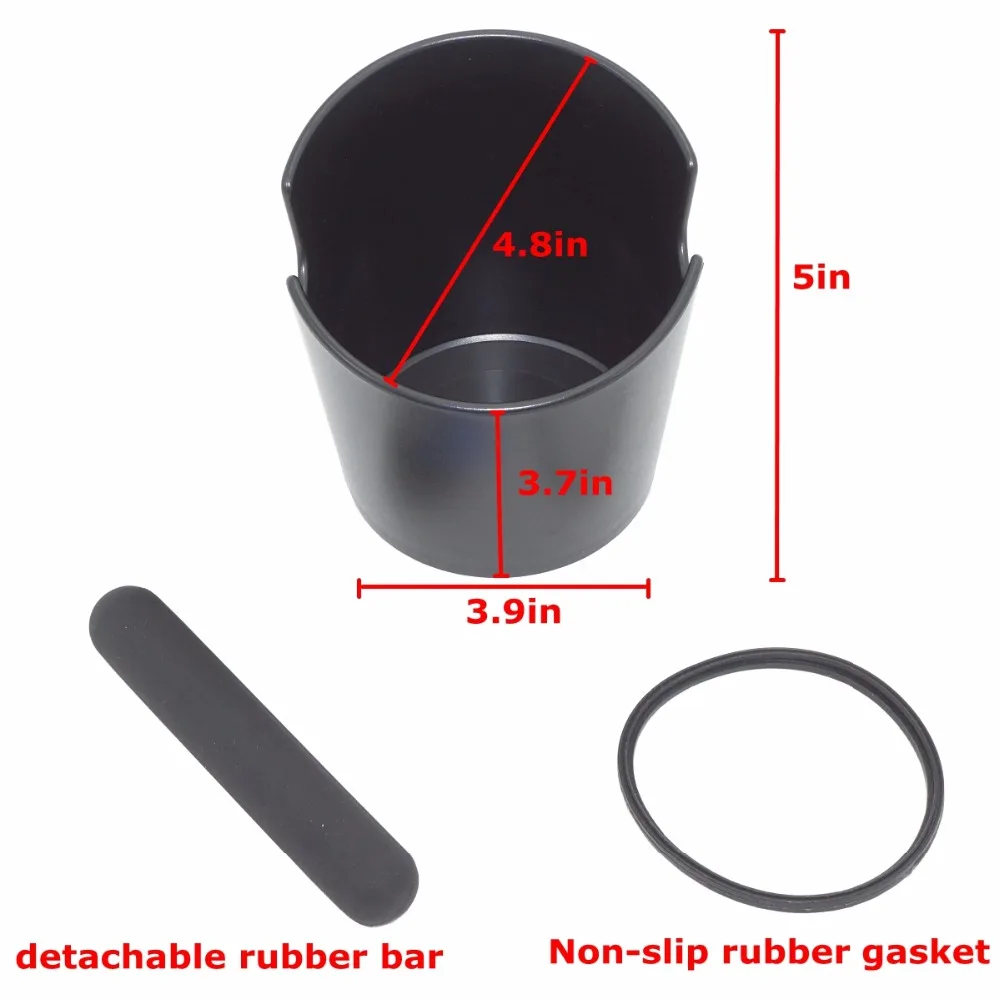 Model C
Model D
Model E